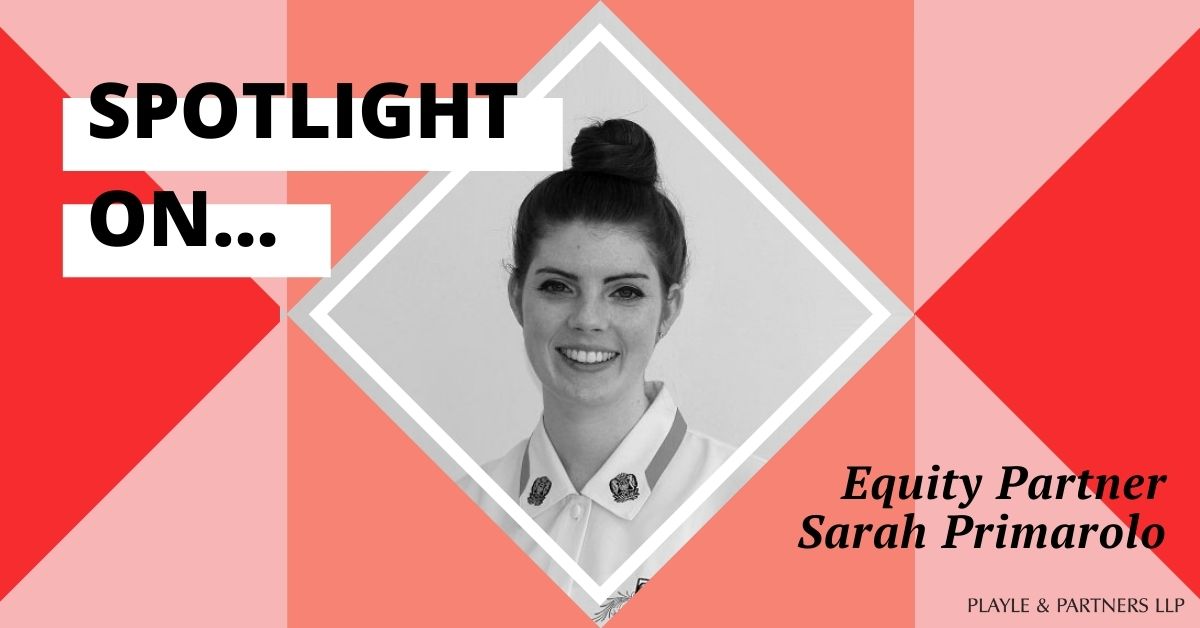 As we begin our next chapter, we welcome Sarah Primarolo into her new role as Partner of Playle & Partners LLP!
Looking back at Sarah's career to date – we asked, what was the first project she worked on? And what is Sarah best known for?  Read on to find out… 
What was the first project you worked on?
The Wharf Nursery School in Godalming for Surrey County Council working alongside Luke.  It was a large purpose-built building to replace an existing out-dated nursery facility.
Funniest project moment  
Watching a Contract Director start a progress meeting with "look how quickly I can eat this packet of jam doughnuts".  It was very bizarre, I think he stuffed three in one go!
Most unusual project  
The Library refurbishment at the Institutfrançais in South Kensington, where the design meetings were translated into French so that we could make design decisions with the client team.
Funniest memory at P&P
During the organisation stage of the 'mince pie challenge', a Practice Partner asked whether he could be judged on the Bakewell tarts he had brought as he didn't like mince pies.
Best known for 
Baking a Gin & tonic cake for the Macmillan coffee morning, this was the year after I baked a 'chocolate, avocado and pistachio' cake that only Paul Turner was kind enough to eat!
Find out more about Sarah and how you can get in touch below:
Sarah Primarolo
Partner – Architecture & Project Management
BA (Hons) MArch PGDip RIBA ARB and APM Project Management Qualification
Sarah Joined Playle & Partners in 2009 and plays a lead role in the ongoing accomplishments of the Practice through her commitment to Clients and projects from design concept through to realisation, demonstrating a drive and determination to succeed. Sarah's current focus is Sustainable design and her resourcefulness, extensive understanding of space, use of light and direct involvement with Clients from an early stage ensures we can build and improve our urban environment for Clients, stakeholders, end users and communities.
Sarah's training and qualifications in Architecture and Project Management makes her well suited to offer creativity and imagination, she is a conscientious RIBA chartered Architect and a consistently reliable member of our multi-disciplinary team in all aspects of delivering and surpassing client expectations with a professional yet approachable manner. Throughout her career, Sarah has worked on and led numerous projects through RIBA Stages 0-7, being exposed to a rich mix of building projects, construction methods and procurement routes for new build projects and ingenious re-use of existing buildings.
https://www.playleandpartners.co.uk/meet-the-team/sarah-primarolo/