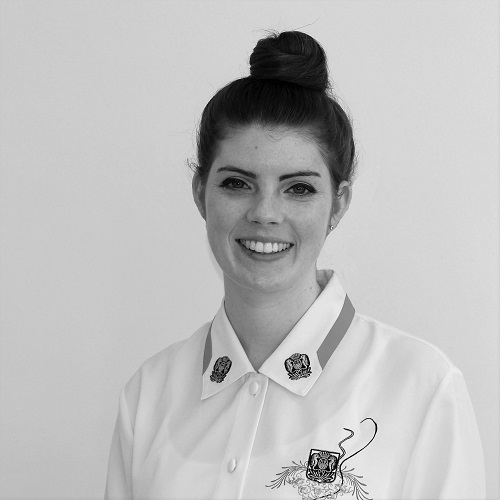 Sarah Primarolo
Partner – Architect & Project Manager
BA (Hons) MArch PGDip RIBA and APM Project Management Qualification
Since joining Playle & Partners LLP in 2009, Sarah has become a qualified Architect and plays a key role in the ongoing accomplishments of the Architecture Studio through her commitment to Clients and projects from design concept through to reality, demonstrating a drive and determination to succeed. Sarah is an Associate Partner with Playle & Partners LLP and offers creativity and imagination, giving a new perspective to design within the Architecture Team. As an Architect she is conscientious and a consistently reliable member of our multi-disciplinary Practice in all aspects of delivering and surpassing expectations by meeting the needs of a Client's brief with a professional yet approachable manner.
Throughout her career Sarah has worked on and led numerous projects in Education, Social Housing, Commercial, mixed use and Community projects in London and the South East across all RIBA Stages 0-7. To date, Sarah has benefited from being exposed to a rich mix of building projects, construction methods and procurement routes for new build projects and ingenious re-use of existing buildings. Alongside this project portfolio, experience, her training and qualifications in Architecture and Project Management, Sarah is well suited to lead, manage and drive our projects and teams to achieve quality and impress Clients, stakeholders, end users and communities. Sarah's current focus is Sustainable design and her resourcefulness, fantastic understanding of space, use of light and direct involvement with Clients from an early stage ensures we can build and improve our urban environment.
Sarah's University Architectural drawings have been published in 'Educating Architects' and she continues to find ways to express intelligent architectural design. Sarah is taking inspiration from her projects to help renovate her 130 year old Victorian house into a family home with her toddler and Miniature Schnauzer companions.
Sarah is also a key member of our in house Project Management team and has successful complete the APM Project Management Qualification which she has put to good use on a number of key PM and EA Projects on behalf of Playle & Partners including Residential and Education projects.
View Sarah's LinkedIn
Email Sarah: sprimarolo@playleandpartners.co.uk