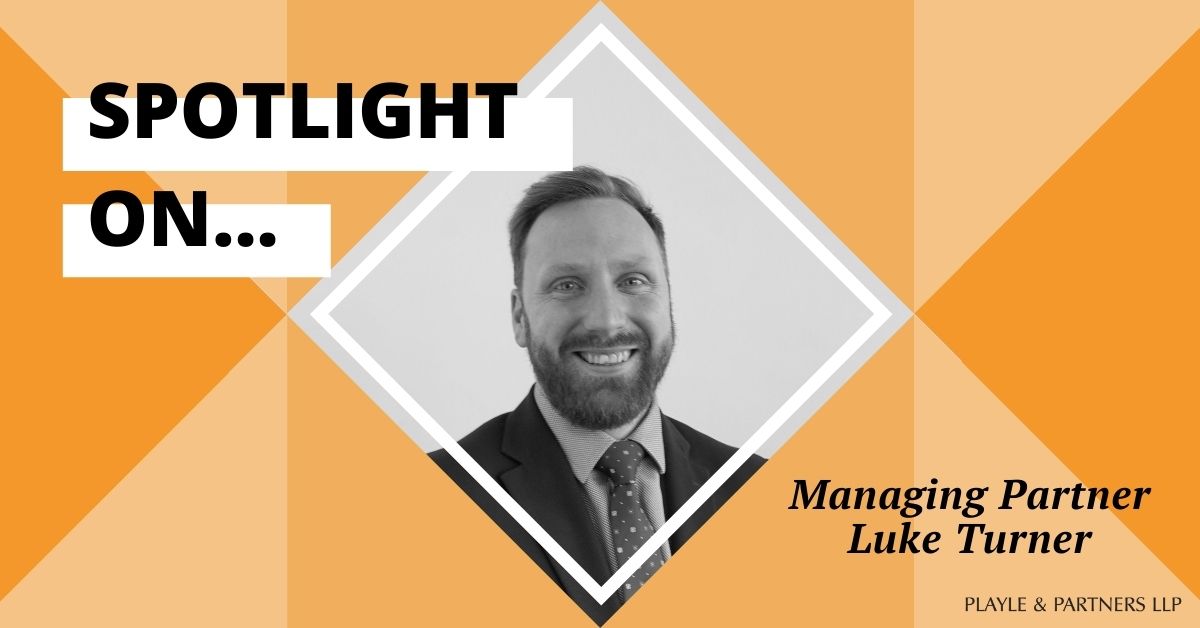 As we begin our next chapter, we welcome Luke Turner into his new role as Managing Partner of Playle & Partners LLP!
Looking back at Luke's career to date – we asked, what was his most unusual project? And funniest project moment?  Read on to find out… 
What was the first project you worked on?
Godstone Road for Surrey County Council. The project involved converting an existing shop and printers into a youth centre in the middle of the high street. A complex little scheme which taught me a lot.
Funniest project moment  
Coming back from a site meeting with the current Managing Partner Jon Badcock. Half way through the journey when going to fill up at a petrol station he realised he had left his wallet on top of the car before getting in… I believe it was handed back to him in the end!
Most unusual project  
Probably a current project where we are taking down the outer brickwork skin and pre-cast concrete lintels of an apartment block due to significant defects and replacing with new.
Most embarrassing moment at P&P
Soon after joining at 18 being tricked into thinking the front door (which I didn't know was on a mag lock) was stuck and that I needed to use all my strength to open it. Caught by the Managing Partner at the time John Farrow almost breaking the door. Not the best way to start a new job.
Best known for 
I'm sure there are others… but I will go with being known by all the local punters in the pubs and bars of Sidcup from my years of flat sharing in the area (Before kids and responsibilities).
Find out more about Luke and how you can get in touch below:
Luke Turner
Partner – Cost Consultancy & Project Management
BSc (Hons) MRICS MAPM
As a Member of both the Association for Project Management and the Royal Institution of Chartered Surveyors, Luke jointly leads on Project Management and Cost Consultancy.
Having joined Playle & Partners in 2006, Luke has developed the team based in London and the South-East of England. This focus ensures our Clients can expect specialist advice in delivering schemes economically and sustainably.
Luke has successfully delivered complex projects of various sizes for both Public and Private Sector clients. Specialising in the Housing and Education sectors, Luke understands how to get the most from a project by working with clients, consultants and contractors to work in a collaborative manner whilst always ensuring that a project is delivering its time, cost, quality and scope objectives. Most recently this involves working towards a Net Zero Carbon world, BIM Level 2 and using Modern Methods of Construction.
https://www.playleandpartners.co.uk/meet-the-team/luke-turner/