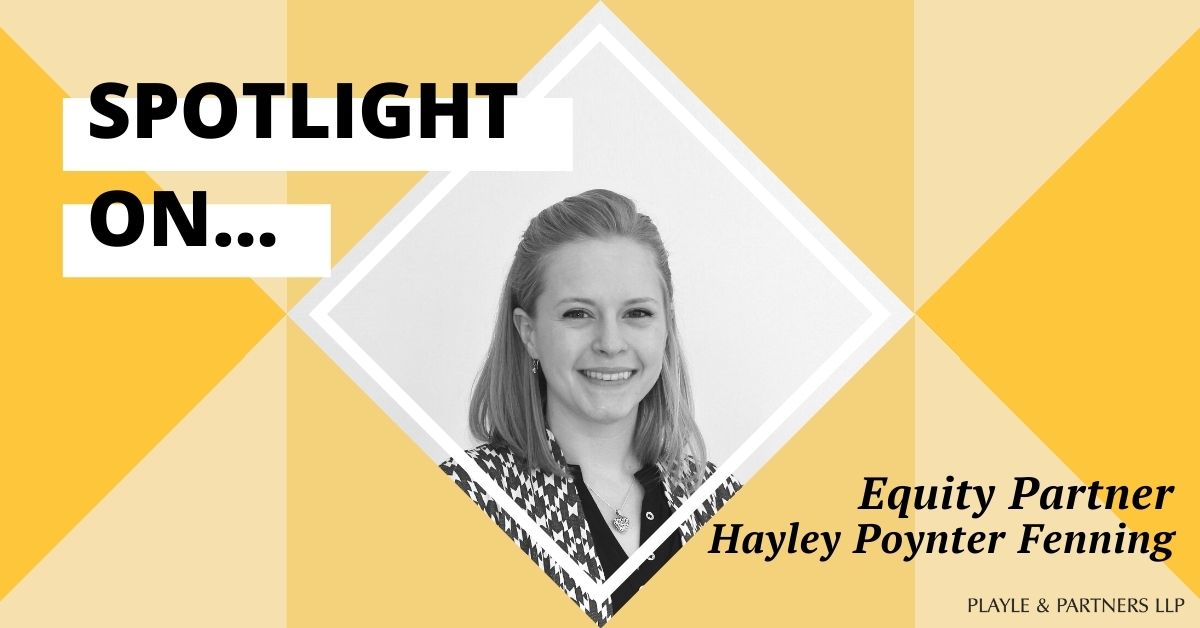 As we begin our next chapter, we welcome Hayley Poynter Fenning into her new role as Equity Partner of Playle & Partners LLP!
Looking back at Hayley's career to date – we asked, what was her most unusual project? And what is Hayley best known for?  Read on to find out…
First project worked on 
Triangle Nursery School – this was a project for the London Borough of Lambeth for a single storey extension to a nursery school including a new children's kitchen and landscaping/playground redevelopment.  
Funniest Playle & Partners moment
Getting lost on the 3 peaks!  We were at the top of Snowdon which was our last 'peak' when it started to rain and the fog descended.  We thought we were doing really well making it down the mountain safely… until we were halfway down and realised we had gone completely the wrong way!  Let's just say the rest of the team weren't best pleased when they found out they needed to drive around half the mountain to rescue us…! 
Most unusual project 
Probably a new residential development that was on a private estate next to an active marina. There was discussion on partially draining the marina and relocating the boats! 
Most embarrassing moment at P&P
Getting locked in the toilet which ended up with the door being smashed in. Then getting locked in the toilet on site the next day! 
Best known for
Winning all the quizzes! I have been banned from entering… 
Find out more about Hayley and how you can get in touch below:
Hayley Poynter Fenning
Partner – Architecture & Planning
BA (Hons) MArch PGDip RIBA ARB
Hayley joined the practice in 2010 and as an RIBA Chartered Architect, Hayley is responsible for Architectural services and design. She has pioneered various initiatives within the practice to keep up with the latest industry trends and ways of working above the expectations of an SME. Hayley is certified in BIM Project Management, having completed the RICS Course in 2019. Hayley's key focus both now and for the future is using design to combat climate change, working towards the RIBA 2030 Climate Challenge with the Practice.
As Architects, Playle & Partners are involved in a number of large-scale schemes as well as smaller, bespoke projects in both the Public and Private sector undertaking education, housing, commercial and community projects. Hayley specialises in reviewing the development potential of various sites, devising clever design solutions to complex problems and utilising knowledge of planning guidance to achieve the Client's desired brief, producing the most sensitive design for each project.
https://www.playleandpartners.co.uk/meet-the-team/hayley-poynter-fenning/