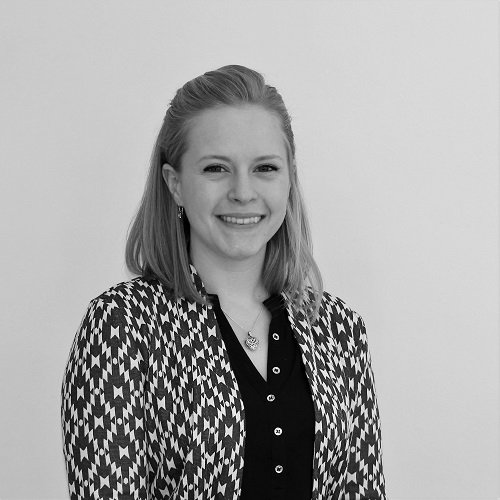 Hayley Poynter Fenning
Partner – Architect
BA (Hons) MArch PGDip RIBA ARB
Hayley joined the practice in 2010 and has been a Partner of the practice since April 2020. An RIBA Chartered Architect, Hayley is responsible for architectural services and design. She has pioneered various initiatives with the practice to keep up with the latest industry trends and ways of working over and above the expectations of an SME. Hayley is certified in BIM Project Management, having completed the RICS Course in 2019.
As architects, P&P are involved in many large-scale schemes as well as smaller, bespoke projects in both the Public and Private sector undertaking education, housing, commercial and community projects in both the lead design and project management role. Hayley specialises in reviewing the development potential of various sites, devising clever design solutions to complex problems and utilising knowledge of planning guidance to achieve the Client's desired brief but most sensitive design for each project.
Hayley has a plethora of experience working with Clients to provide strategic, objective advice to add value to their development schemes. Hayley is the partner in charge of the Investors in People framework at P&P and is extremely passionate about supporting and developing others. She uses her experiences to coach and mentor members of the practice.
In addition to design, Hayley has extensive Contract Administration and Employers Agent experience and is practiced in a strategic approach to development. Hayley has led many successful projects in both urban and rural settings, understanding that each comes with their own challenges and rewards.
Hayley's key focus both now and for the future is using design to combat climate change, working towards the RIBA 2030 Climate Challenge with the Practice.
View Hayley's LinkedIn
Email Hayley: hfenning@playleandpartners.co.uk