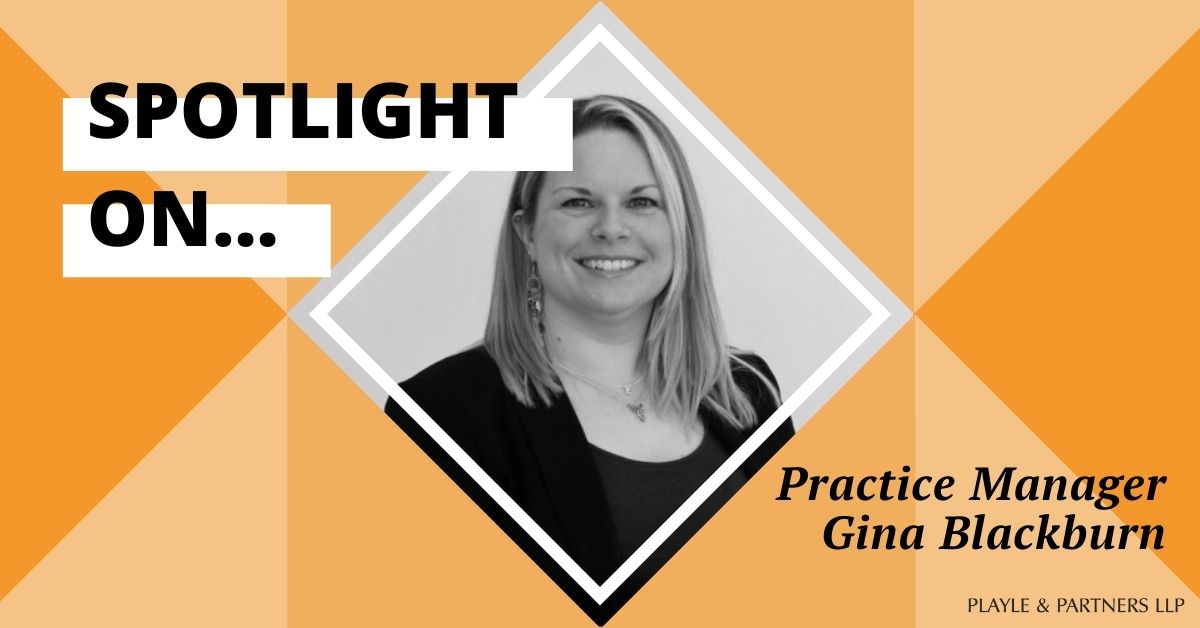 We continue our spotlight profiles on our senior management team, with Practice Manager Gina Blackburn.
Looking back at Gina's career to date – we asked, what was her most unusual project? And what is Gina best known for?  Read on to find out…
First project worked on 
I'm not a technical member of Playles, as Practice Manager I oversee the smooth running of the company internally.  However, 20+ years ago, I started as a Front Office Administrator offering admin support to all the teams at Playles. One of the earliest projects I remember being involved in was Birling Road, a social housing project in Bexley for Orbit Housing Association. 
Funniest Playle & Partners moment
My funniest Playles moment would have to be during one of our summer days out hosted by the Partners, we got a coach over to Calais where we walked around the historic town before going to a fish restaurant for lunch. I'm not a big fish eater so I ordered 'Les fruits de mer', mistakenly thinking it would just be small pieces of fish rather than one large fish… only to find when it arrived, I'd ordered a whole plate of shellfish, I had absolutely no idea how to eat any of it… a member of staff sitting next to me had to give me a crash course in de-shelling it all! 
Most unusual project 
The most interesting but not unusual task I've been asked to do was to organise our 50th anniversary celebrations in 2004, which comprised multiple events spanning the whole of the year, including trips on the London Eye, breakfast at the Ritz and Go Karting just to name a few, culminating in a successful Christmas event for all staff and their families on the HMS Belfast.
Most embarrassing moment at P&P
Where do I start… after 20+ years at Playles there have been so many funny moments, from falling backwards off a pub bench to spilling coffee down a white dress on the way to the races, but I'd have to say my most embarrassing / funniest memory would be when I got caught standing on a step stool to cut a piece of cake… someone had put it slightly out of my reach, and being 'vertically challenged' wasn't going to stop me getting that cake. Unfortunately, Liam Clench caught me and took a photo of the incriminating moment… this was over 10 years ago now, but that photo still comes out every so often! 
Best known for
Organisation and spreadsheets… if I can use a spreadsheet and calculation to organise things better then I will… who doesn't love a spreadsheet aye?!?!
Find out more about Gina and how you can get in touch below:
Gina Blackburn
Practice Manager
Gina is the Practice Manager for Playle & Partners LLP and has been with the company for over 20 years.
Gina facilitates the smooth running of the company through her multi-faceted role which encompasses overseeing the front office and marketing teams.   Gina maintains responsibility for the company's payroll and workplace pension schemes as well as working closely with the external accountants on financial matters. A respected and integral part of the Practice, Gina leads Playle & Partners HR strategy, providing human resources advice, overseeing policy updates and managing our recruitment processes.
Gina is a pivotal part of the company and together with her team is the first port of call for new clients and business alike.
Gina Blackburn – Playle & Partners LLP (playleandpartners.co.uk)