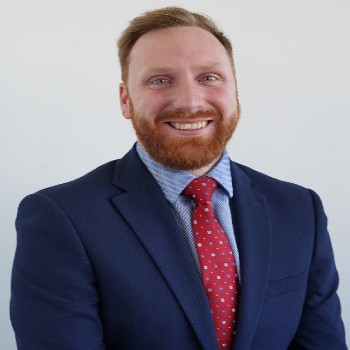 At Playle & Partners LLP we have always prided ourselves in our companies ethos of nurturing talent, often straight from school, to develop them in a chosen career within the Construction Industry and to give them the best chance of success in the future. We are very proud that this commitment was recognised at the Constructing Excellence SECBE Awards 2018, where we were Winners of the People Development Award.
In these uncertain times it is extremely pleasing to see that two of our young Quantity Surveyors, Max Broughton and Michael Coulson, have continued to engage fully with their practice funded Quantity Surveying Degrees at the University of Westminster, with both achieving a First in their end of year results. Both are highly dedicated, smart young men, who have shown a real level of determination and aptitude in order to produce results both at University and in their day to day work.
Max and Michael, are a testament to both the company, the Quantity Surveying team and themselves and we wanted to let them give feedback in their own words on how this year has been with the final semester affected by Covid-19, what their studies for next year may look like and importantly how they have managed a work life balance.
At Playle and Partners we are very mindful of the affect this Pandemic will have on a generation of young people who were already struggling to compete for jobs and to manage the daunting task of purchasing their first homes etc. As testament to our commitment to young people, we attended "The impact of Covid-19 on Young People in Construction – Rebuilding the industry" on the 14th July 2020. This was a public consultation involving both senior figures and young leaders within the industry to discuss the issues that young people have had and will continue to experience due to Covid-19. We were able to input our thoughts and recommendations into this event and have taken back lessons learnt so that we can continue to provide support and development of all our staff.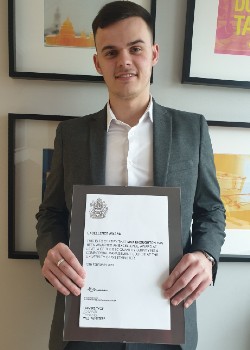 Max Broughton
University of Westminster studying Quantity Surveying and Commercial Management Bsc Hons – Second Year
Excellence Award for academic results at Level 4
"The balance between work life and University life is always tough and is as ever dependent on me being in a routine to ensure I cover my work load. Earlier in the Lockdown period, when I was still progressing with coursework and preparing for exams, working from home was actually a blessing as it gave me more spare time (because of no commuting), and also provided me with a home office set-up to utilise.
With Covid-19, the last two weeks of University consisted of online lectures and seminars. This was a challenge to adjust to as the lack of human connection was strange and the teaching felt distant. It was also a new experience having to complete all examinations online with limited restrictions on time, rather than in a silent exam hall under strict time conditions. The newly styled exams were revised to consist of a 24 hour coursework piece, which involved logging in at a set time, downloading the exam paper and completing it within the 24 hour period. I think this new exam style actually benefited my academic strong points.
Michael Coulson
University of Westminster studying Quantity Surveying and Commercial Management Bsc Hons – First Year
"At first it was challenging to develop a balance between University and work life, as extra time was needed to ensure I was on track with what I needed to achieve. As I had completed my A-levels the previous year, I had some knowledge of essay writing and what might be expected of me. However, the way of completing assessments and coursework was more in-depth. This was something I needed to adapt to and quickly. With the help of my colleagues, I was able to gain expert knowledge in certain areas of my course which helped me to develop my assignments in greater detail and from an experienced project point of view. Max has also helped me to understand what was expected of various tasks and admin requirements throughout my first year and it's been great to share this with someone who has recently been through the same experience.
The last few weeks of University was disrupted by COVID-19, however most of the course criteria was completed so I was not really affected in the Lockdown period. Covid-19 did force all lectures to become virtual but this had minimal effect on my learning. Although Covid-19 has had a negative effect in some cases, it has also allowed me to develop my learning from home and finding different ways to adapt to certain situations. The start of the next academic year will likely consist of online lectures rather than the traditional face-to-face ones, but the University is equipped with the correct software in order to get the information across to us. With time, we have and will continue to become better with virtual learning. I am super proud of my first and i don't think that without working at Playle & Partners I would have achieved the grades that I have. My team helped me to be able to add more in-depth analysis to my assignments due to the extensive knowledge and experience they have."