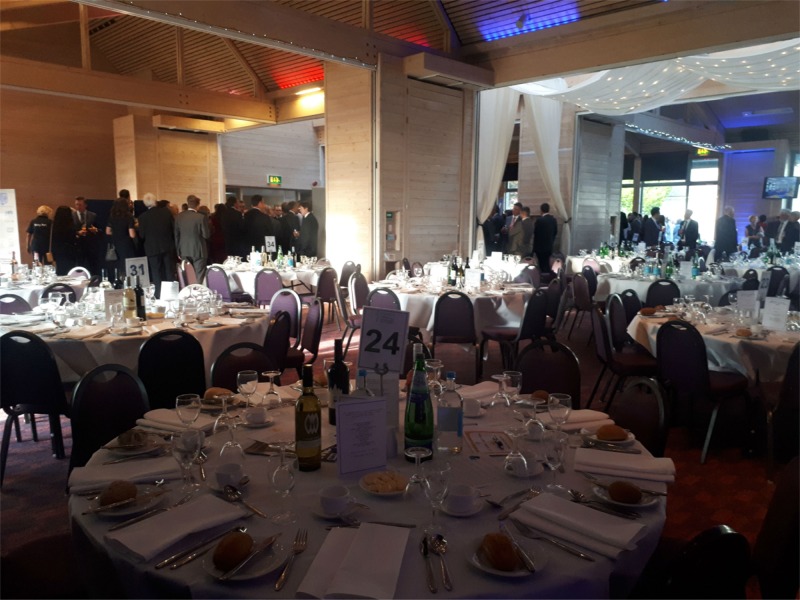 Last Thursday, members of the Playes team (Paul Turner, Stuart Coy & Samantha Howell) attended the annual Suffolk Joint Consultative Committee (SJCC) Awards and Charity Supper.
Held at Trinity Park, it was great to see so many familiar faces in the industry and to celebrate the abundance of talent in the Ipswich area. With professional bodies such as the NFB, the Royal Institute of British Architects (RIBA), the Royal Institution of Chartered Surveyors, the Institution of Structural Engineers and the Chartered Institution of Building Services Engineers coming together, the event provided the opportunity for networking and a chance to catch up with some of our clients.
The Gala dinner consisted of a three course meal with our client guests whilst listening to various speeches from professionals before moving onto short video entries showcasing the nominee's works.
Well done to all those who were nominated and received awards for excelling in their apprenticeship training and development. These awards help those who are on the training road feel appreciated and motivated to continue their studying.
Servicing the Eastern region, Playle & Partners has an office located in central Ipswich. Offering multidisciplinary services, we appear on a number of frameworks for the Eastern region, with the Sanctuary Development Consultancy Framework being our latest successful addition in the region. For further details, please contact us.