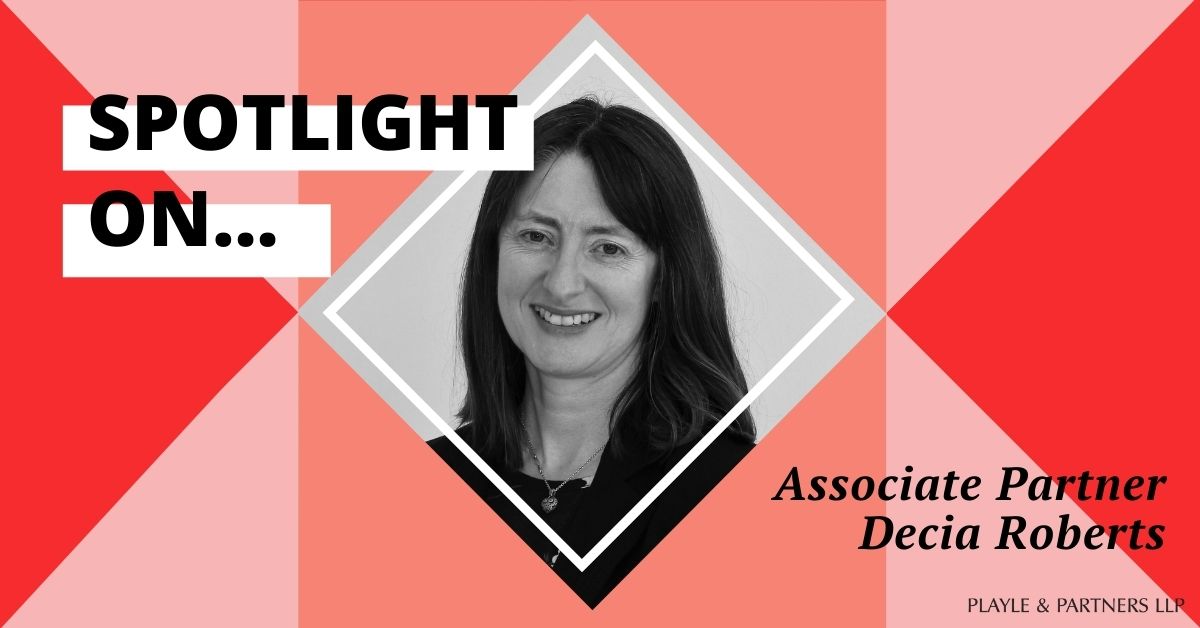 We continue our spotlight profiles on our senior management team, with Associate Partner Decia Roberts.
Looking back at Decia's career to date – we asked, what was her most unusual project? And what is Decia best known for?  Read on to find out…
First project worked on 
In circa 1995, Job No. 2664 (I think) Compton Place in Erith for Orbit Housing Association.  I was Playle & Partners' first Building Surveyor employed to support the Employer's Agent role carried out by Nigel Hoad, Partner.
Funniest Playle & Partners moment
Probably the badger story relating to One Hove Park in Hove, where a contractor insisted that the evidence of unauthorised excavation next to the flank wall of the adjoining owner's building was caused by "badgers".  I asked the contractor to congratulate the badgers on their erecting of a safety barrier and tape to guard the excavation.
Most unusual project 
Party wall awards for Royal Hill for Greenwich Council, where the development of new supported housing is taking place in a backfilled railway line.  This included finding a room in a derelict building with a half-painted copy of the Mona Lisa!
Most embarrassing moment at P&P
Losing my car keys whilst I was snagging flats at a site in Surrey, the site agent locking the houses and then leaving site and having to get my house mate to drive round with the spare set of keys – I was not popular!  Or breaking the key in the door of the Newbury Office (yes, we had a Newbury office), and setting off the burglar alarm to get the lock smith through the architect's office next door to access the inside of the door.  Apparently applying pliers to a key that will not turn is a bad idea…. 
Best known for
Being over-enthusiastic about Party Walls
Find out more about Decia and how you can get in touch below:
Decia Roberts
Associate – Party Wall Lead
BSc (Hons) MRICS MFPWS
Decia is an Associate within the Building Surveying Department. Her 25+ years of experience within the company have seen her undertake all manner of survey and project management work for public and private sector clients, but with a particular emphasis on Employer's Agent housing association sites.
She embarked on her specialism of Party Wall Surveying after the Act went countrywide in 1997, quickly realising that the longer you are involved in this area of work the more there is to learn. She has dealt with sites within excess of 80 Adjoining owners, and with the assistance of the Building Surveying team deals with anything from large complex development sites to one-off domestic extensions. She has been a member of The Pyramus & Thisbe Club, the specialist party wall forum since 2001.
Her expertise extends to crane and scaffold licences, ancillary development services, as well as new- build delivery and design and refurbishment of older properties