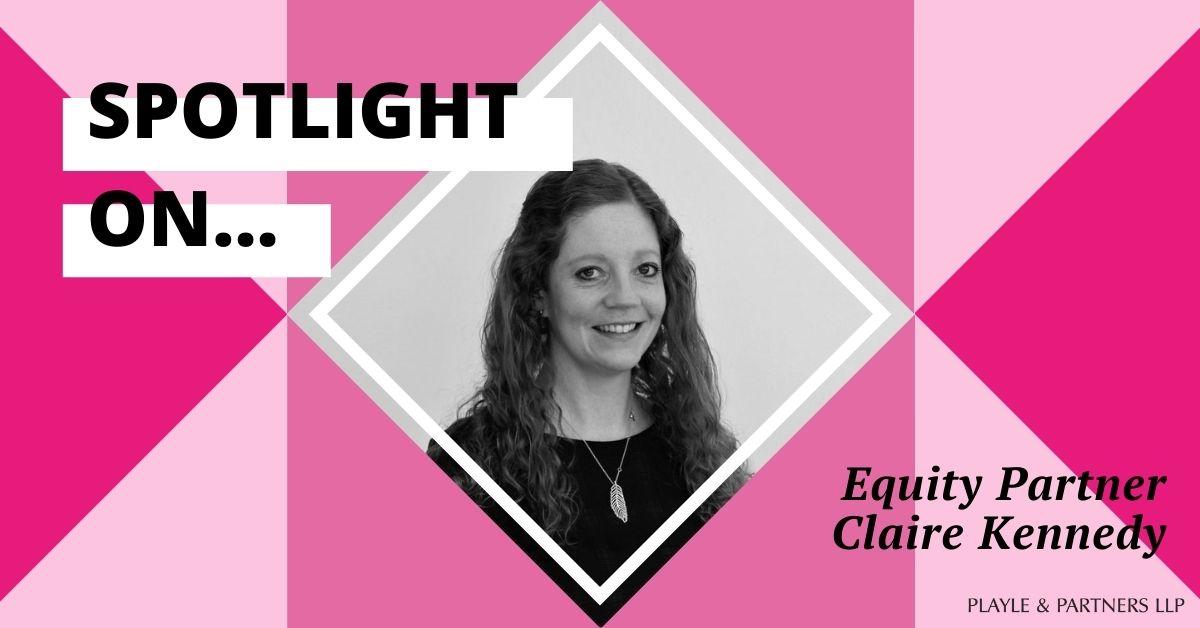 As we begin our next chapter, we welcome Claire Kennedy into her new role as Equity Partner of Playle & Partners LLP!
Looking back at Claire's career to date – we asked, what was the first project she worked on? And what is Claire best known for?  Read on to find out… 
First project worked on
Richard Atkins Learning Centre for London Borough of Lambeth.  The project provided new facilities for pupils and parents at a Grade II listed Victorian primary school in Brixton.
Funniest project moment  
Sitting in a project meeting and realising the site manager next to me was dipping his biscuits into the architects tea!
Most unusual project  
Hastings Pier!  We had to have a safety boat as part of the control measures for working above the sea and a schedule of all the tides!
Most embarrassing moment at P&P 
Falling up the stairs in the office on my first day at Playles…
Best known for 
Eating chocolate!  And singing!
Find out more about Claire and how you can get in touch below:
Claire Kennedy
Partner – Principal Designer & CDM Consultancy
BSc (Hons) TechIOSH CMaPS
Head of our CDM team, Claire specialises in the management of health and safety and design risk evaluation on a variety of projects from planning to completion, including regeneration, refurbishment and demolition for a range of properties including residential, commercial, educational and listed buildings.  Claire has provided services to affordable homes, schools, out of school facilities, public buildings and care homes.
Claire joined Playle & Partners in 2009 and has developed an outstanding reputation for offering our clients advice on all projects, including the critical analysis of design, buildability, risk assessments and future 'whole life cycle' strategies. As a chartered member of the Association of Project Safety and training in CDM, health and safety and project management, Claire's passion and knowledge in these subjects allows Claire to support clients for all their project needs and more, with Claire providing training to Clients and Consultants on CDM related topics.
https://www.playleandpartners.co.uk/meet-the-team/claire-kennedy/