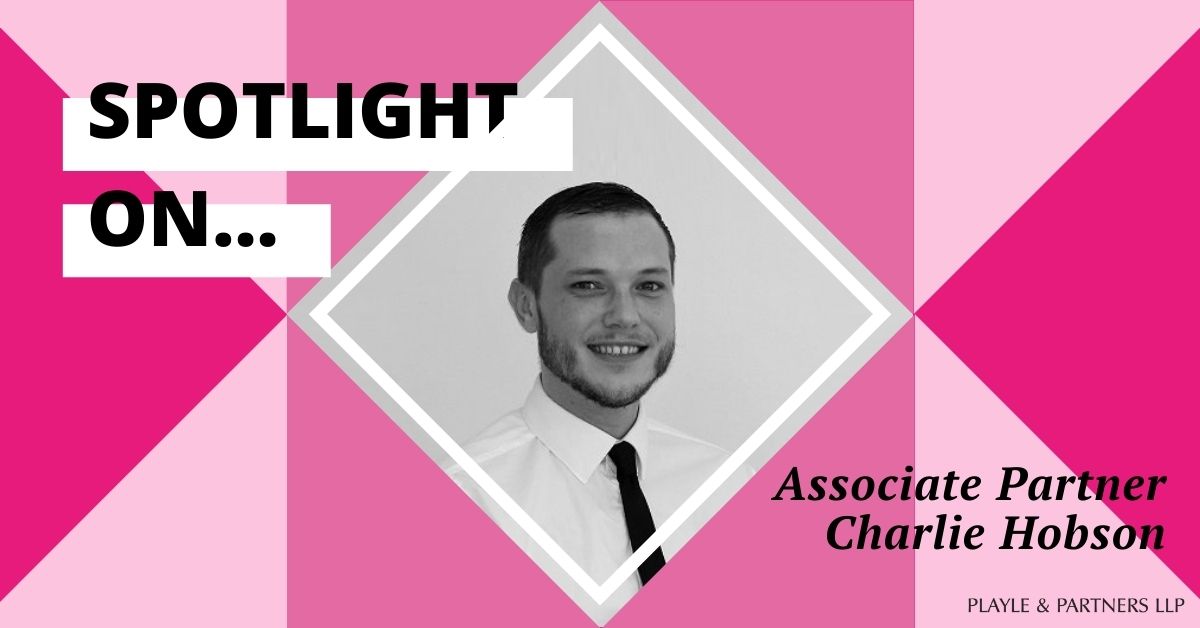 We continue our spotlight profiles on our senior management team, starting with Associate Partner Charlie Hobson.
Looking back at Charlie's career to date – we asked, what was his most unusual project? And what is Charlie best known for?  Read on to find out…
First project worked on 
Spelthorne Fire Station – I completed the NBS Preliminaries. 
Funniest Playle & Partners moment
One of the old Partners snoring and falling asleep at his desk with his hand on the mouse. 
Most unusual project 
Zotefoams Plc – Zotefoams New Factory in Poland – FIDIC Contract Advice on Polish Construction Law. 
Most embarrassing moment at P&P
At the 60th Anniversary at the Houses of Parliament being told not to sit in the Prime Ministers seat, then sitting in the Prime Ministers seat, then being told to leave, escorted out of the room and armed security coming in to inspect the seat. 
Best known for
Construction Contract and Procurement Law Advice and Assistance / Charity and Social Value Work.
Find out more about Charlie and how you can get in touch below:
Charlie Hobson
Associate – Project Manager and Procurement Specialist
LLB (Hons) Pg. Dip (Law), MSc, Solicitor and APM Project Management Qualification
Charlie is a qualified practising Solicitor who has an MSc in Construction Law and Dispute Resolution from Kings College London and has completed his APM Project Management Qualification.
Charlie is able to provide a range of services such as Procurement, Project Management, Employer's Agent, Contract Administration, Construction Law, etc. Charlie specialises in legal advice relating to procurement and contractual issues and is also able to provide legal services such as drafting and compilation of all types of construction contract documentation (procurement/tender documentation/contracts/preliminaries etc.).
Charlie is able to create and manage fully compliant procurement processes, such as Architect's Design Competition and Term Contract Procurements, etc. Charlie also assisted the London Borough of Haringey Construction Procurement Group on secondment with the creation and launch of the original London Construction Procurement Major Works Framework.
Charlie also assists Decia Roberts (Associate) in drafting and compiling relevant licences and agreements required in Party Wall Matters.
https://www.playleandpartners.co.uk/meet-the-team/charlie-hobson/