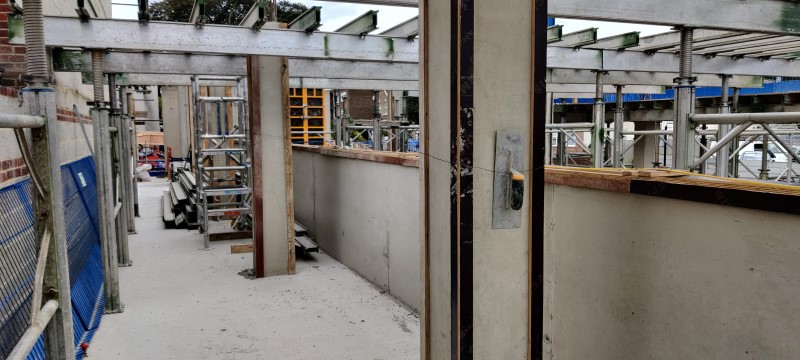 Works are progressing well on our Sidcup Cinema site for London Borough of Bexley, with groundworks and foundations well underway. A Complex stage of the project where two adjoining sites are being worked on at the same time meaning Health & Safety is paramount.  Playle & Partners LLP are providing Cost Consultancy and Principal Designer Services on this project. 
Forthcoming works by Neilcott Construction include:
Forming the exposed concrete beams to 2nd floor above the Library.
Pouring the 2nd floor slab that will form the Cinema level.
Pouring the upper ground floor slab that forms the resident's entrance to the apartments.
Whilst the project is being built, the existing footpath that runs alongside the new development to Elm Road has been closed to facilitate the works. Diversion signs are in place and the footpath has been closed as agreed with Bexley Council.
Playle & Partners prepared a Bills of Quantity from the designs prepared by the design team which has helped everyone to understand the extent of materials required and the manner in which the building is to be constructed. This was prepared on our software iTWO CostX. This software has enables us to measure Bills of Quantities more accurately and more efficiently than traditional methods.