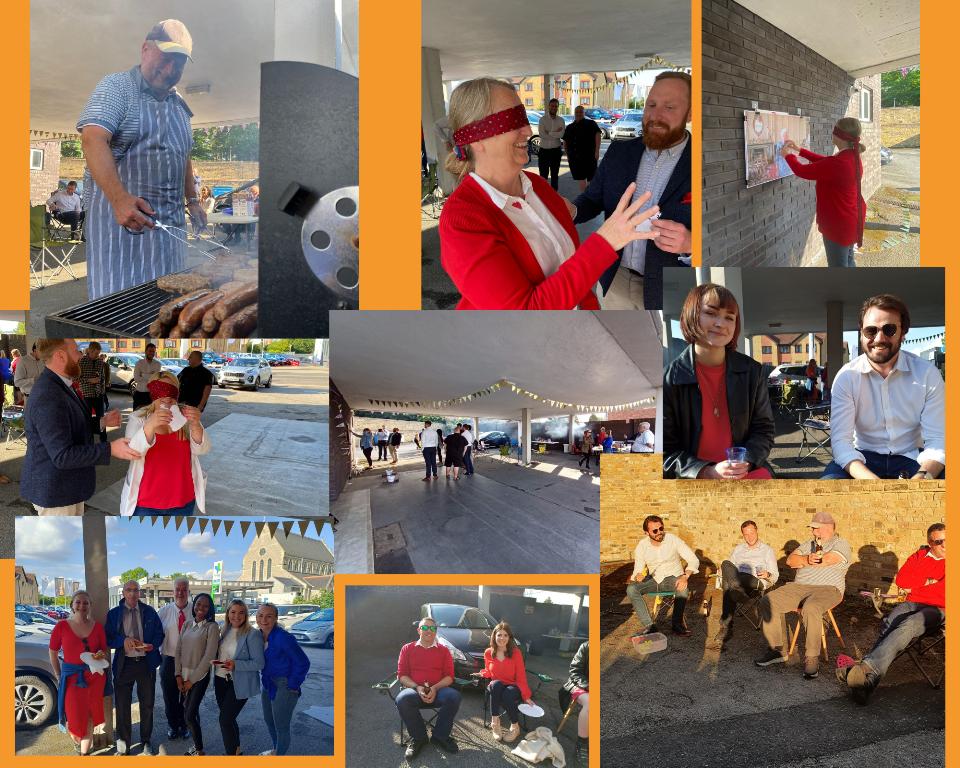 A fantastic Jubilee BBQ was hosted by the Partners and expertly cooked by Kev on Wednesday 1st June. We played some great old-fashioned fete games, such as Pin the Crown on the Queen, Hook a Duck, Paper Aeroplane throwing, Hoop ring toss, Royal Quiz, with many 'special' prizes given, including glow in the dark socks and a giant pencil.
The weather played along too with the rain stopping at 2.00, allowing us to set up tables and chairs, put the bunting up and get the food ready. Then the sunshine came out for the rest of the afternoon staying warm into the evening 😊
All in all a very successful social event to mark the start of the Queen's Jubilee Celebrations.
We are unfortunately now on the lookout for a new BBQ because ours went missing over the weekend despite it being hidden round the back of our car park… anyone looking to donate an old one pleaseget in touch!!!