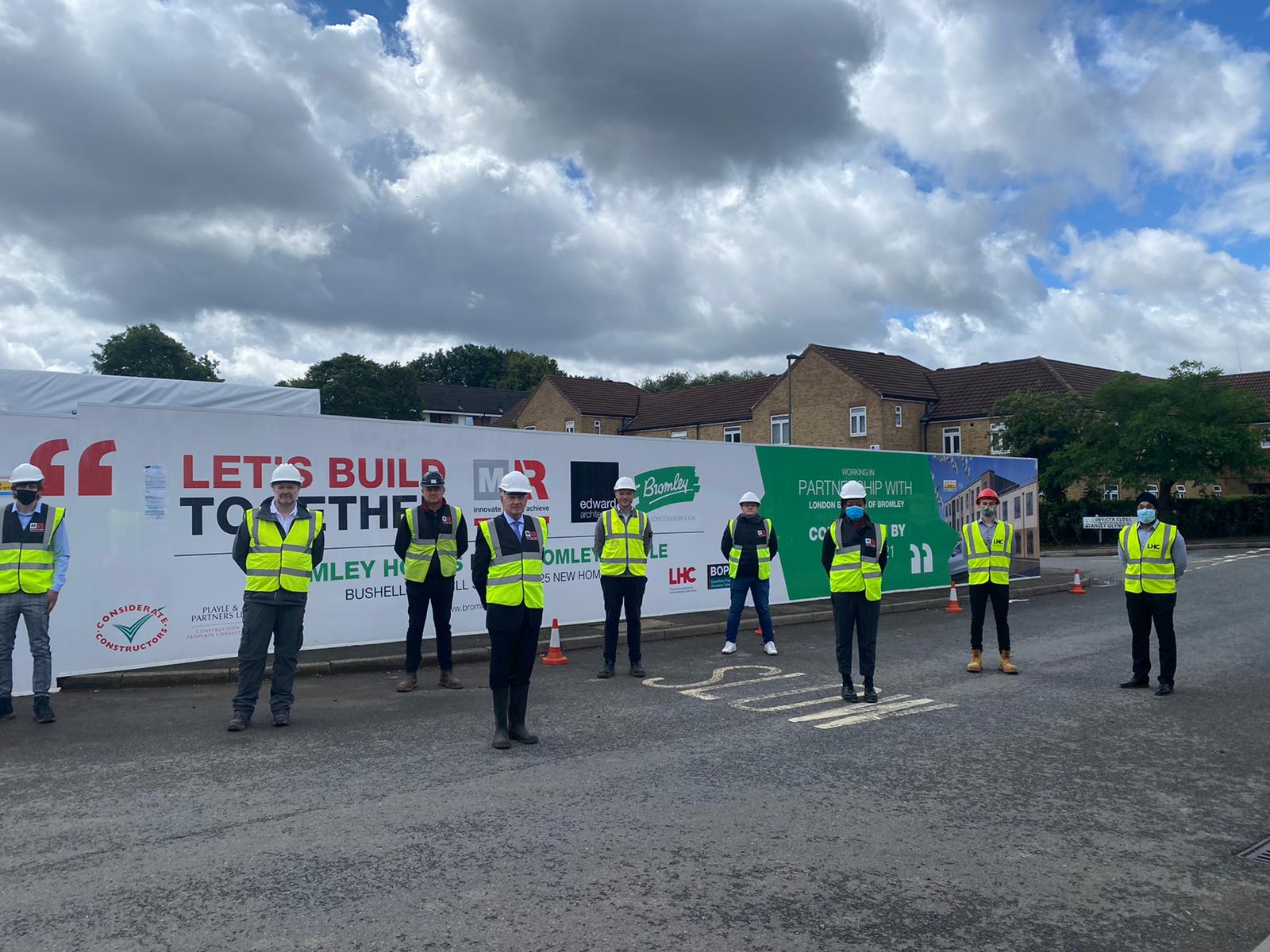 On the 06 July 2021, Councillor Peter Morgan for Renewal, Recreation and Housing, Alicia Munday Head of Housing, Planning & Regeneration, along with; Maria Mogor Project Manager in Housing, Planning and Regeneration, James George from Corporate Graduate in Policy, Projects, and Programmes from the London Borough of Bromley, and LHC Framework Representative Boby Singh, attended Site with Playle & Partners LLP representative Charlie Hobson, who is acting as Employers Agent for the project.
This was to witness Module-AR's Modular Unit install on Bromley's first major housing development, which as Councillor Morgan stated is 'creating much needed additional housing supply, thus providing homes for families in need'.
PP are proud to be involved in such a worthy project that is helping to alleviate the homelessness crisis in the borough by providing temporary accommodation so that the Council do not have to send families to paid nightly accommodation, which in many cases are inadequate for their needs.
Date: 06.07.2021
Client: London Borough of Bromley
Services: EA / QS
Value: £3.7m