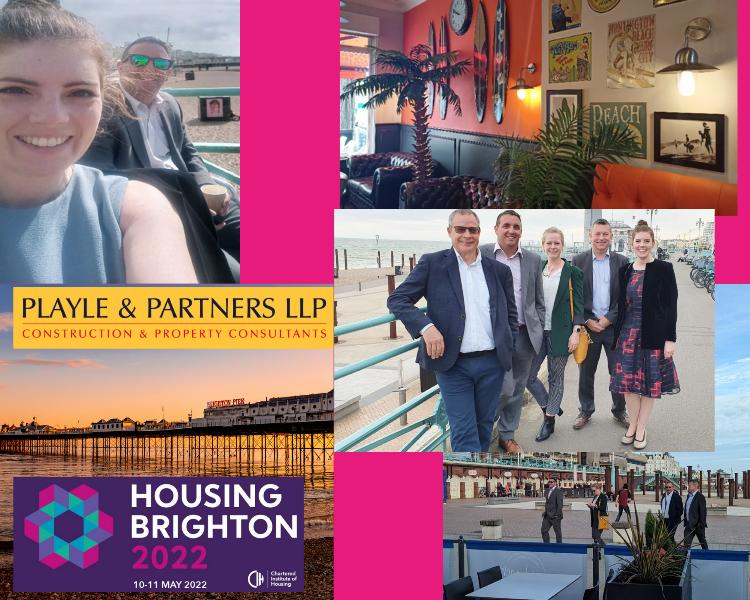 Earlier this month Jon Badcock, Luke Turner, Hayley Poynter Fenning, Sarah Primarolo, Liam Clench and Alan Doherty were out and about in Brighton during the CIH Housing Conference, to see some old faces and meet new contacts.
On the Monday evening there was a pub quiz with Charlie Curry, Associate Director at JAW and Steph Harris, Associate Director at We are B&M in which the team came second!
Tuesday was chock-full of events and meetings, seeing contacts from Pinnacle, Bugler, WISH, Bouyges, Mulalley and LHC, to name a few.
On Wednesday morning Luke and Alan hosted a brunch at The Coppa Club, with guests Shaun Meakings, Managing Director at Bright Orange Building Consultants; Lucy Walsh, Director at B Sussed; Jon Wardle, CEO and Founder of Claritas Group; Boby Singh and Naureen Ullah from LHC, and Lee Davies, Director and HNW Architects.
It was great to be back at a live event and seeing people face to face after 2 years of virtual conferences and Teams calls.