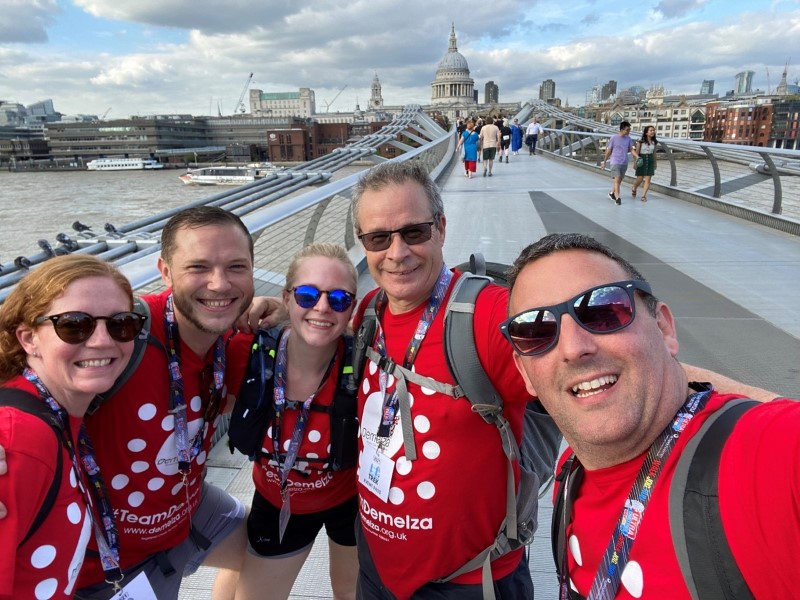 On Saturday 11 September a team from Playle & Partners LLP completed the Thames Bridges Trek "Ultra Challenge".  Jon, Claire, Hayley, Charlie and Liam walked 25km over the 16 bridges from Putney to Tower Bridge to raise money for Demelza Hospice Care for Children and raised a brilliant £1,250.
Starting off from Fulham Palace at midday, the team trekked along the River Thames, taking in the stunning views and chatting mainly about food, and what they were planning to eat when they finished.
They reached the halfway point at The Oval cricket ground by 2.30 and then dragged their increasingly aching bodies over the busy bridges of central London and crossed bridge nr 16, Tower Bridge just after 5.30.
The step count of over 40,000 steps certainly explained the aches and pains they were suffering at the finish line in Southwark Park but all agreed it was completely worth it.
Well done team!
Demelza provides clinical care, therapies, specialised activities and practical support across Kent, South East London and East Sussex